Beginner's Guide: World and Channel selection
You will find how to select a world and change the channel.
About World
01. Legion of Heroes / Legion of Heroes with BAND have today a total of 4 World.
- Nottingham / Star Bridge / Pendragon / Thyamis
02. Characters from the same world can used email, friends, guilds, auction houses, etc together.
Channel selection and how to change
In each server world, there are four large channels, each large channel have 3 sub channels.
[Larger channel selection method of the login World]
01. Sign in with Facebook or bands or e-mail account, select directly the [Channel] on the login page.
Sign in screen> World> Channel selection
02. If you're in auto-login state, you need to [Main Menu] - [Logout], so you can select a channel after relogging.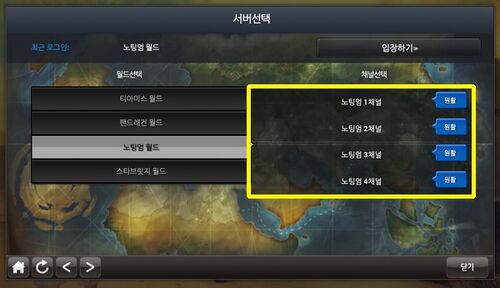 [How to choose a sub channel in each large channel]
01. [Main Menu] at the bottom right in the game - Touch the Channel Select button
02. There are 3 sub channel 1~3, you can select one of them.
- Example: if I am connected to the larger Channel 2, I can select one of this 3 sub channel 2-1 / 2-2 / 2-3.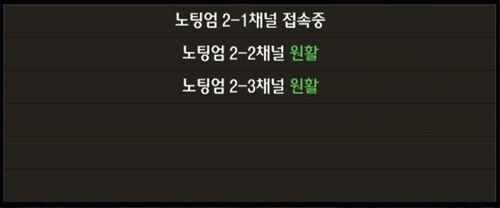 Source: http://cafe.naver.com/legionofheroes/book4490092/153490
Ad blocker interference detected!
Wikia is a free-to-use site that makes money from advertising. We have a modified experience for viewers using ad blockers

Wikia is not accessible if you've made further modifications. Remove the custom ad blocker rule(s) and the page will load as expected.